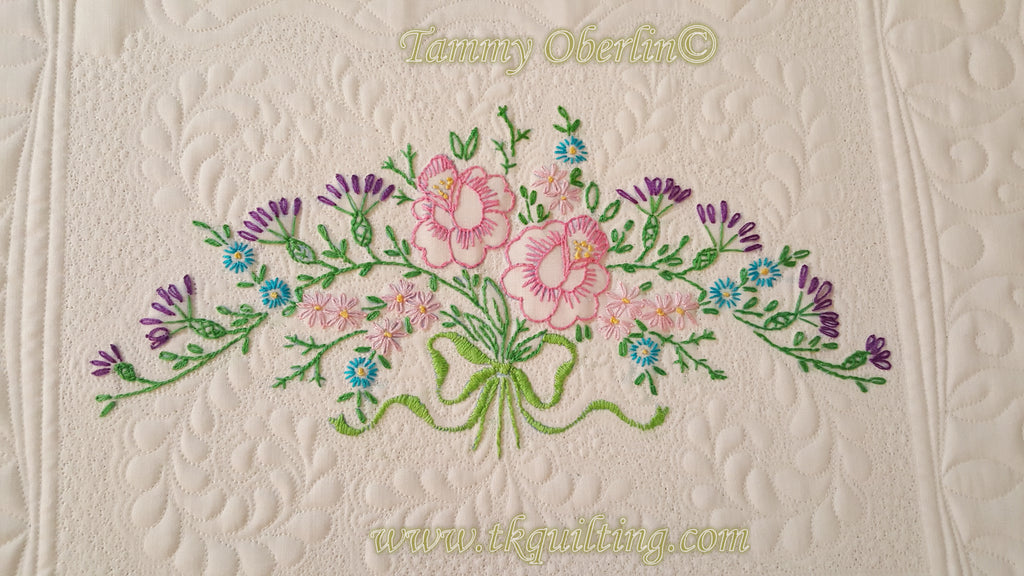 Over the years I have picked up a few sets of beautiful vintage hand embroidered pillow cases.  They can be found at yard sales, estate sales, antique shops, etc.
I'm not sure why, but I've never used them on my bed.  I wanted to be able to display the beautiful embroidery, so I decided to make a table or bed runner from a set.  I cut the "tops" from the two pillow cases and sewed them together end to end with the embroidery on the outer edge.  I then layered and quilted them on my long arm machine.  Once they were quilted, you have a hard time finding the seam in the middle.
A scalloped edge added a lot to the runner.  
I picked a satin fabric for the binding.  
Hope you enjoy the pics.  
Tammy