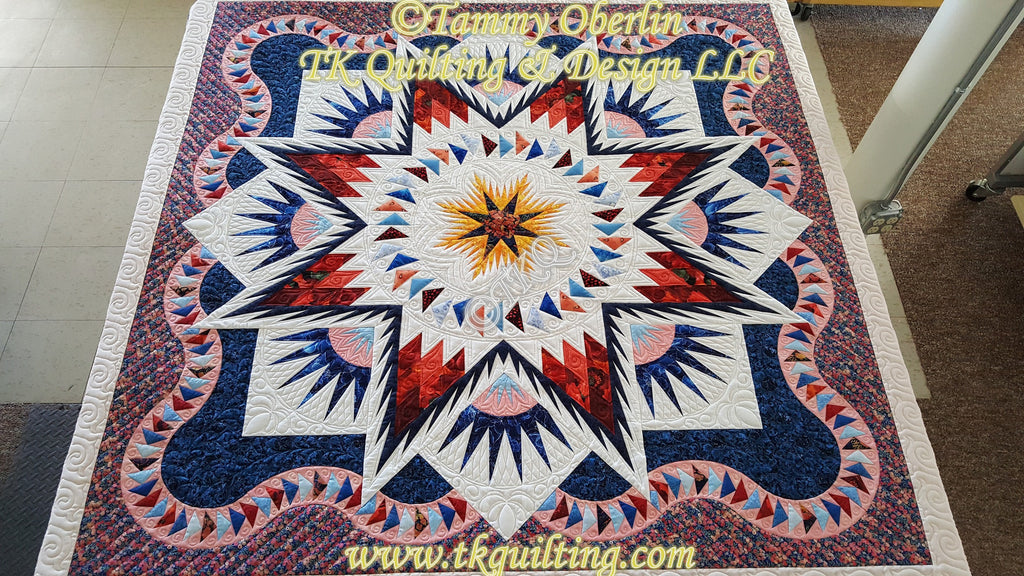 Quilted by Tammy Oberlin - Piecing pattern by Judy Niemeyer - Quiltworx
This was a customer quilt and one of my bigger challenges as far as choosing what to quilt on it.  ;-)  Martha did a beautiful job choosing fabrics and with the piecing.  I modified one of my digital designs for the "fan" background, designed a P2P pattern for between the spikes and a feather pattern for the blue background areas.  A lot of the quilting was done freehand and with rulers.  Hope you enjoy the photos.
Tammy
2329 Scrolling Feather Border           2329A Scrolling Feather Border Corner.
2999 Glacier Star Corner Feather Block  
2999A Glacier Star Feather Connector