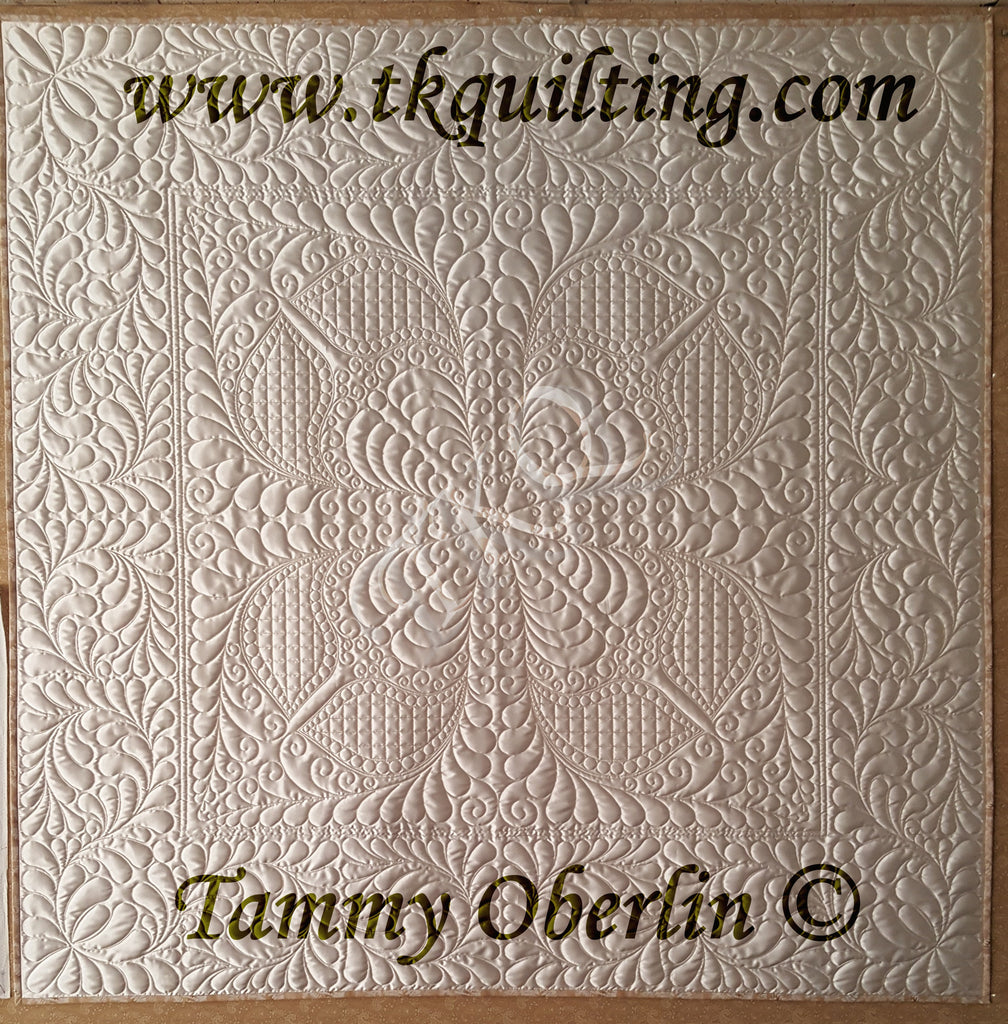 Here are some tips for creating the Enchanted Feather Whole Cloth quilt.  These patterns are digital quilting designs intended for computerized long arm systems.  It is recommended that you have at least 20 inches of space between your rollers to make this 60 inch quilt.  (If you have a little less space, you can reduce the size of the quilt, by reducing the size of the basted squares.)  The digital pattern set is available here in many formats, be sure to pick the correct format for your machine.
The pictured quilt was made with a 70 inch square backing and a 66 inch square batting.  My top piece of fabric was about 61 x 61, be sure to square it up before loading.  Once you've got everything loaded on your long arm frame, you will need to baste the entire top, one section at a time with 10 inch squares.  (See photos.)  Use a large basting stitch as you will be removing them when the quilt is finished.   I used my long arm centering tape for the vertical spacing and pins for the horizontal spacing.  
The backing fabric is a tea dye 100% cotton sateen available here:
https://www.tkquilting.com/shop/Fabric/Wide-Quilt-Backs/118-Wide-100-Cotton-Sateen.htm
I used Hobb's 80/20 batting.  The top fabric is an ivory bridal satin.
Stay tuned for more!
Tammy